Well, the theme for the challenge this time round was 'Spring OOTD'.
I don't live in the Northern Hemisphere so obviously it's not Spring. So I changed it to Autumn OOTD.
It hasn't been hugely cold yet, and still muggy here in Auckland. We had the remnants of a tropical cyclone come through yesterday causing havoc (so fun to drive to work in...not)
So bearing in mind that there will start to be a nip in the air before long (it's already been a bit cold at night), I thought I'd share a few outfits that I think are cute coming into the cooler weather.
For this I decided to have a look at what I'd pinned on pinterest. I'm not one to go for one particular look but in general I love polka dots, and love to wear a bit of colour with black.
So without further ado here are a few bits and bobs that I love and think will be awesome for autumn.
Source: http://politicsofmonogramming.tumblr.com/post/68949672296
This dress is beautiful. I love the colour, cut and the lace. Team this with a pair of black tights and some nice ankle boots and you have a winner. You could also wear a nice little black cardi over the top if it was a bit chilly. With dresses like this I'm very conscious of it coming down long enough at the back as I'm quite tall. It'd have to come down at least halfway down my thighs.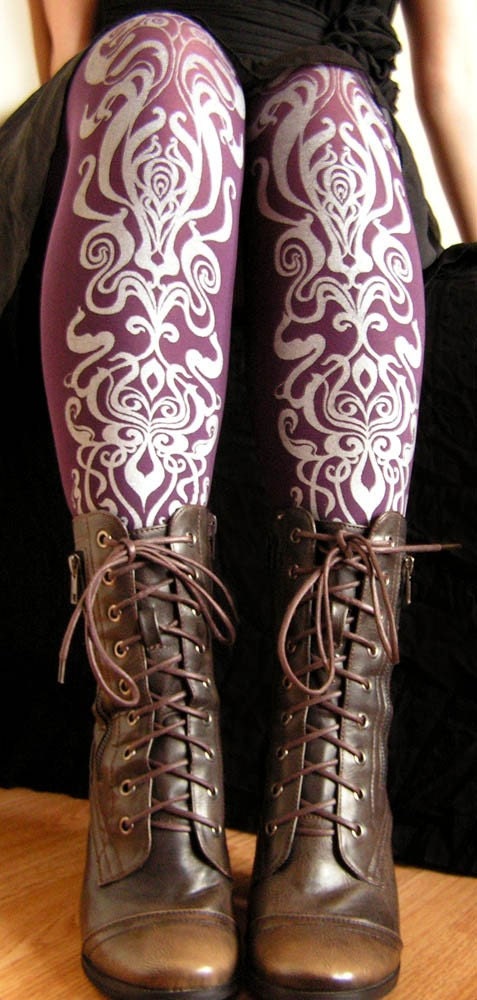 Source: http://img1.etsystatic.com/000/0/6056101/il_570xN.226187299.jpg
I love tights that are coloured, patterned, or even better, BOTH! Especially when they're teamed up with ankle boots. I would only ever wear patterned tights with a plain skirt though, otherwise it's too much.
Source: http://www.downtownoffprice.com/content/images/thumbs/0006807_wholesale-polka-dot-top-s-m-l-7pcs.jpg
I just HAD to have something with polka dots on my list. I love the look of this and could easily imagine myself wearing this with skinny jeans or some pants. Polka dots are my friend and I can't imagine life without them. Whenever I see something dotty I stop and look at it. I just have to. I can't help it.